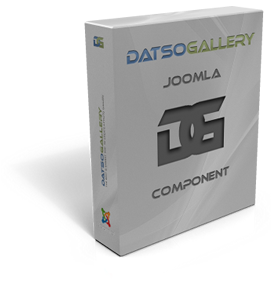 A Photo Gallery Component - DatsoGallery
Component that allows you to quickly and easily create a multi-functional gallery with the ability to sell images.
Key features
Image selling via PayPal
Unlimited categories
Creating categories by users in front-end
Multiple image uploading
Native comments system
Watermark
Picture rating
Slideshow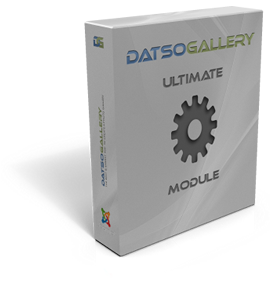 DatsoGallery Ultimate Module
The module, which will increase the capacity of component, displaying mini images from the gallery in any module positions of your web site.
Key features
Images from certain categories
Images classification
Time interval
Slideshow
Convert images
Individual CSS Styles
Color Picker tool
Alignment
Current version:
1.23
| Compt.:
J2.5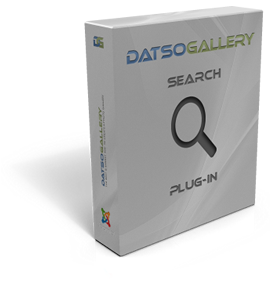 DatsoGallery Search Plugin
Plugin designed for image search from the gallery in the global Joomla Search System.
Key features
Ability to display images
Aligning images
Image cropping
Convertion type
Current version:
1.17
| Compt.:
J2.5

DatsoPic Content and Button 1.29
To your attention two new versions of the plugins DatsoPic Content 1.29 and auxiliary DatsoPic Button 1.29. These two plugins are designed to insert
Friday, 29 November 2013 23:36
more
DatsoGallery 1.29
The new DatsoGallery 1.29 for Joomla 2.5 available for download. In this version fixed the identified errors, as well added new features. In detail,
Thursday, 28 November 2013 21:33
more
DatsoGallery 1.28
The new DatsoGallery 1.28 for Joomla 2.5 available for download. In this version, as always, corrected several identified bugs, as well as
Friday, 22 November 2013 14:28
more